JAE Electronics, Inc.

- JAE Electronics is a top 10 global interconnect supplier and a recognized technology leader in fine pitch board to board, board to cable (including LVDS products), FPC (board-to-flex), memory card, input/output, circular, automotive/transportation and waterproof rated connectors. View the Product Selection Guide for more information regarding these focused product areas.
Waterproof USB Type-C™ Connectors
Publish Date: 2019-06-11
Waterproof USB Type-C™ interconnects support USB 3.1 and feature different internal sealing methods to achieve a reliable IPX7 or higher ingress protection rating.
Duration: 5 minutes
High Speed FFC Harness the JF08 Series
Publish Date: 2018-11-16
This presentation will provide features, benefits and specifications of JAE's high speed FCC harness
Duration: 5 minutes
USB Type-C Harness the DX07 Series
Publish Date: 2017-12-15
The next-generation USB Type-CTM interface is ideal for connecting current and future consumer and industrial devices.
Duration: 5 minutes
Automotive Board-to-Cable Connector MX34 Series
Publish Date: 2017-09-01
This presentation will introduce JAE's MX34 Series, the Automotive Board-to-Cable Connectors.
Duration: 10 minutes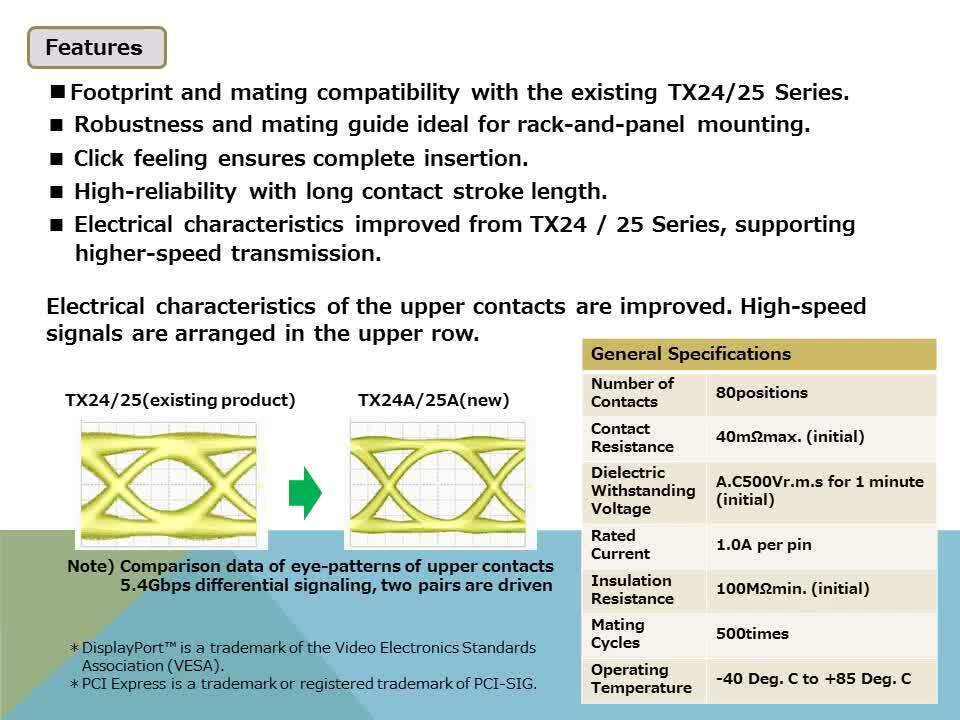 Additional Content
Product Information

Tooling

White Papers