Kingbright

- Kingbright Company LLC. is a leading LED manufacturer with a global presence. For over 29 years, Kingbright has delivered the highest quality LED products, technological innovations, and unparalleled customer service around the world. Headquartered in Taiwan, Kingbright's dedication to vesting R&D projects and developing full line ultra-high-efficient LEDs remains the core mission. With the immense production capacity of its TS 16949, ISO 9001, ISO 14001 certified manufacturing plants in China, Kingbright continues to exceed many expectations worldwide.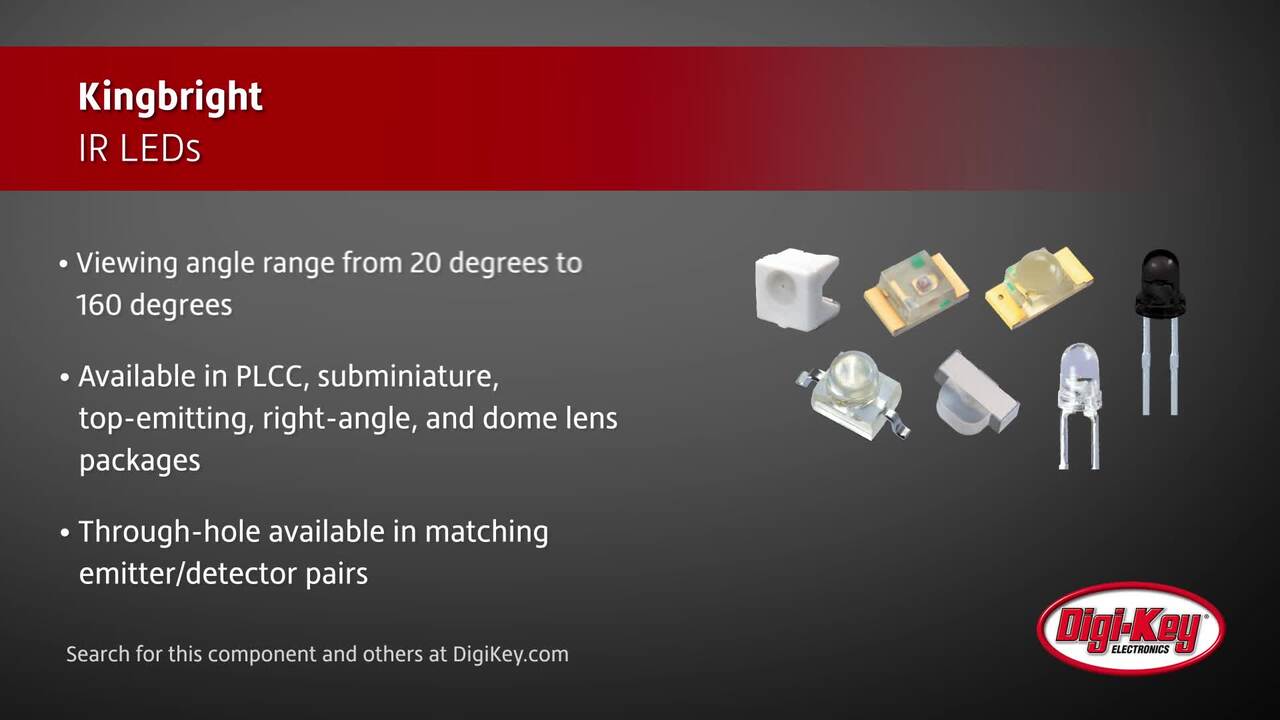 Kingbright IR LEDs | Digi-Key Daily
Kingbright's selection of IR LEDs features infrared emitters and phototransistors in the wavelength range from 850 nm to 940 nm at 20 mA (or 50 mA) with different lens options and viewing angles from 20° to 160°.